Student wellbeing
The school provides various types of support to help our pupils when things aren't going so well. Apart from their tutor, Head of House or Head of Year 7 who may be able to sort certain issues fairly quickly, the following people and services are on-site if they are needed
First Aid – there are various qualified First Aiders around the school, but pupils can go directly to Student Reception situated in H Block
School Nurse – is available for a weekly drop-in Thursday at lunchtime in the main reception meeting room.
Support for a range of other emotional and well-being needs can also be arranged with specific school-based staff as agreed through our referral channels
Online help: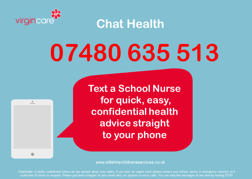 TALKZONE (RELATE)
tel: 0300 003 1781
Children and Young People's Counselling Service
Fearless is a site where you can access non-judgemental information and advice about crime and criminality..
What makes this site different is we also provide you with a safe place to give information to us about crime - 100% anonymously.
We have 15 Fearless Outreach Workers delivering workshops to young people and professionals in a variety of areas across the country.
Contact us at Fearless@crimestoppers-uk.org to find out if we have a Fearless Outreach Worker in your area. Fearless.com
Mental Health Apps and Websites
Apps

Be Mindful
An online course to help reduce stress and anxiety using mindfulness-based cognitive therapy. £30

Beat Panic
Overcome panic attacks and anxiety wherever you happen to be. £0.99.

Bluelce
This app helps young people manage their emotions and reduces urges to self-harm. Free.

Calm Harm
Reduces urges to self-harm and manage emotions in a more positive way. Free.

Catch It
Learn to manage negative thoughts and look at problems differently. Free.

Chill Panda
(currently being tested in the NHS). Use breathing techniques to help you relax more, worry less and feel better. Free.

Cove
(currently being tested in the NHS). Create music to reflect emotions like joy, sadness nd anger to help express how you feel. Free.

DistrACT
Quick and discreet access to information and advice about self-harm and suicidal thoughts. Free

eQuoo: Emotional Fitness Game
Use adventure games designed by psychologists to help you increase your emotional fitness. Free, with in-app purchases

Feeling Good; positive mindset
Use audio tracks to help relax your body and mind and build your confidence. Free, with in-app purchases

ieso
Connect confidentially and securely with mental health therapists using instant messaging. Free in some areas

MeeTwo
A safe and secure forum for teenagers wanting to discuss any issue affecting their lives. Free.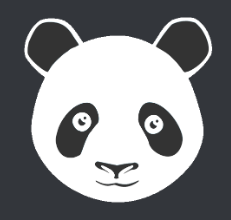 Mood Panda
Monitor and track your mood, create and interactive mood diary/journal. Available on I phone app also. Free app, for 12 years of age +

My Possible Self: The Mental Health App
Learn how to manage fear, anxiety and stress and tackle unhelpful thinking. Free, with in-app purchases.

SilverCloud
An eight week course to help you manage stress, anxiety and depression at your own pace. Free.

Sleepio
An onnline sleep improvement programme, clinically proven to help you fall asleep faster. Free in some areas.

Sleepstation
Connect with a team of sleep experts to help you fall asleep or stay asleep through the night. Free with GP referral.

Stress & Anxiety companion
Breathing exercises. Relaxing music and games to help calm your mind and change negative thoughts. Free, with in-app purchases.

Student Health App
Reduce your worries, feel more confident and get the health information you need as a student. Free.

ThinkNinja
ThinkNinja is an app that helps 10 to 18 year olds learn about and manage their mental health. Free during the coronavirus (COVID-19) crisis.

Thrive
Use games to track your mood and teach yourself methods to take control of stress and anxiety. Free.

Togetherall
Get round-the-clock support from therapists to help you cope with stress and anxiety. Free.

WorryTree
Notice, record and manage your worries using cognitive behavioural therapy techniques. Free.
Websites:
On your Mind Website
https://www.onyourmind.org.uk/ Information for children, young people, parents and carers including links to resources and organisations that can support with emotional wellbeing including counselling. A webchat facility and webinars for parents are currently being developed.
Anti-Bullying Alliance
https://www.anti-bullyingalliance.org.uk/ Provides tools and information, including support around cyber, sexual and gender related bullying.
Epic Friends
http://epicfriends.co.uk/ To support children and young people to help their friends who might be struggling to cope emotionally.
Teentalk
https://youngmelksham.org.uk/what-we-do/teentalk Free and confidential support for young people aged 10-25 in within North and West Wiltshire. Services are offered face-to-face at their sessions in Melksham, Chippenham, and Westbury. They can also offer telephone/video support for other areas. Referrals can be made by professionals, parents or young people themselves. They also offer solution focused anger management skills and free information sessions by YGAM (Young Gamers & Gamblers Education Trust) with a 75-minute gaming and gambling awareness session for parents, grandparents and guardians
The Mix Counselling Service
https://www.themix.org.uk/get-support/speak-to-our-team/the-mix-counselling-service
The Mix offers a short-term counselling service to help young people under 25. This can be over the phone or on their Webchat service. They will help support young people who are struggling with bereavement, anxiety, gender identity, low mood and self-esteem. The online is webchat counselling (typing) opposed to something like webcam/teams, so may be useful for anyone who has difficulty engaging verbally/talking but prefer typing. You can self-refer using their online referral form.
Wiltshire Mind
http://www.wiltshiremind.co.uk/ a local independent Mental Health Charity based in Melksham and provides County-wide services.
Rethink
https://www.rethink.org/ Rethink support people with mental illnesses through a range of services, groups and training.
Childline
https://www.childline.org.uk/info-advice/your-feelings/self-harm/self-harm-coping-techniques/Childline offer advice about self-harm coping techniques, in addition to free, confidential support for children 24 hours a day
Barnardo's
https://www.barnardos.org.uk/ Barnardo's are a charity who have a wide range of support services for young people including counselling.
How I Cope: A young person's guide
https://www.ucl.ac.uk/children-policy-research/how-i-cope-young-persons-guide?mc_cid=66d2eb4d95&mc_eid=174e9f20b4
This website offers lots of short videos to help with teaching strategies to support young people in difficult times.
These videos cover many different topics including, techniques to regulate emotions, positive thinking and distraction techniques.
We Heart CBT
https://weheartcbt.com/self-help
This website offers downloaded self-help booklets to help and cope with low mood and difficult emotions. Can be used by teens or for parents with younger children.
Wiltshire Treehouse
Wiltshire Treehouse support children & young people who have been affected by the death of someone important to them. They will be offering a bereavement support programme called NEST near Trowbridge starting in 2024.
The CoRAY project developed a pack of mental health resources which parents can use to have helpful, open and empathetic conversations at home
The Safeguarding Team
The safeguarding team can be contacted at any time if you have concerns about the safety or well-being of a child
Designated Safeguarding Lead:
Mr C Smith - Deputy Heateacher (Pastoral)
Deputy Safeguarding Leads:

Lydia Smith (Inclusion and Support)

Caroline Kafka-Markey (SENCo)

Sue Wort ( Parent Support Adviser)

Sue Geoghegan (Transition Coordinator)

Theresa Cooper (Alternative Provision and pastoral Support)

Laura Oldfield (Pastoral Manager)