CAREERS
An introduction for Careers
Careers Adviser and Coordinator: Ms E Jefferies
Senior Leadership Link for Careers: Mrs E Cooper
Community Liaison Officer: Mrs L Wheeler
Careers Education and Guidance at Corsham School is aimed at providing pupils with information and advice as they make important decisions about their future. We encourage our students to start thinking about their future careers and employment from an early stage. There is a whole programme of activities organised to open the students' minds to ideas about their future, while also raising aspirations.
This is provided by:
1. A comprehensive Careers Education Programme run by the People and Community department.
2. Provision of Careers Events to give students experience of the world of work.
Activities include external speakers in assemblies, visits to externally organised careers/employability or university fairs, discussion groups, and visits to different workplaces and companies.
During the academic year 2020 / 2021, we adapted our provision wherever possible to offer virtual opportunities for students to engage with employers and other education providers.
We host a Careers Fair every year in school where pupils have the opportunity to meet employers and individual professionals from a whole range of employment sectors and training providers. Pupils can find out about apprenticeships, further and higher education, and employment options.
We highly value contributions made by external employers to inform our students about Career pathways available to them. We find students engage very well with these events, for instance, CV writing and interview skills with employers built in to our Year 10 curriculum.
We also support a variety of STEM events to give all students access to employers involved in Science, Technology, Engineering and Maths.
In Corsham 6th Form, students follow a comprehensive careers programme during core lessons which includes visiting speakers from universities, Higher Apprenticeships programmes, gap years, volunteering and much more.
We pride ourselves on giving each and every student a wide range of information to enable them to make informed decisions about their future. To this end, we organise and run a large combined University Fair, higher degree and apprenticeship evening in February each year available to students in years 10-13 and their parents to attend.
How can I help my child make career decisions?
In addition to information provided by the school during key transition points, further information about options and future careers can be found using the CareerPilot website which has a designated area for parents: www.careerpilot.org.uk/parent-zone
Information booklets for parents aimed at helping you to support your child can be found in the resources section below, and also by using this link.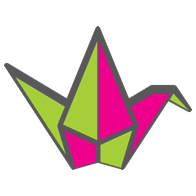 A range of opportunities for students can be found here:
Work experience opportunities: Click here
Open days, webinars, events, taster days, short online courses, and other opportunities: Click here
Apprenticeship vacancies: Click here
FutureLearn host a range of online courses. These courses can be used to support work experience, students knowledge of a particular subject, and also be an additional item to add to their CV.
If your child is considering University but needs some further advice as to whether this is the right route for them, then the Career Planning and Making the Most of Your Degree short course hosted on FutureLearn can help them to make their decision. This course is suitable for anyone who is unsure whether university is right for them, and to identify how to make the most of a degree to better their employability after graduation.
Could you help inspire the next generation?
If you have skills or expertise which you could share with our students please contact us. We are always looking for volunteers to speak in assemblies, deliver small group talks, speak at careers fairs or run practice interview sessions. If you think you can help, please contact Eva Jefferies our Careers Adviser.
The Corsham School warmly invites providers of technical qualifications and apprenticeships to attend our University Fair, higher degree and apprenticeship evening. To secure a position at this well attended event, please contact Lin Wheeler, Community Liaison Officer via Email or 01249 713284 Ext 296.
Independent advice
We have a Careers Adviser available in school, who works closely with students in Years 9, 11, 12 and 13, and who can also advise pupils in other year groups.
Careers appointments are offered to students during school hours. Our Careers Adviser is also available for appointments with students and/or parents between 3pm - 4pm after school. Interviews can be done either face-to-face or online.
Appointments can be booked using our online booking system, you can book your interview here.
Or email our Careers Adviser at: careers@corsham.wilts.sch.uk
If you're unsure about what to expect from a careers appointment, you can watch this short video:
Provider access
Other training and education providers are very welcome to speak to our students at key transition points (Y9, Y11, Y12 and Y13) so that the students are furnished with information about a full range of options available to them in the next stages of their education and/or training. If you are interested in finding out more about how you can access our students please see the Provider Access Statement.
During Academic Year 2021-2022 we are continuing to offer these opportunities using virtual links wherever possible.