Coronavirus Update 22nd May – 'Nothing beats kindness in a crisis such as this'. #KindnessMatters
Dear Parents, Carers and Students
Firstly, I hope that you are all well and coping as best you can in the ongoing situation. As we come to the end of week #9 of lockdown and the end of Term 5 of our 'normal' academic calendar, I wanted to write to you to provide updates on the following:
May Half Term In-School Provision and Home School Arrangements
Home Learning Arrangements for Term 6
Possible Future School Opening for Year 10 and Year 12 Update
Year 11 and 12 Careers Information, Advice and Guidance
National Thank a Teacher Day 20th May
Mental Health Awareness week: #KindnessMatters
May Half Term Holiday 25th-29th May
Our May Half Term break begins on Monday 25th May. As with the Easter Holiday period we feel that it is really important to preserve the sense of our academic calendar and have a 'holiday' break next week to enable students, parents/carers and staff to take a much-needed break from home learning related activities. As such, there will be no expectation on students to engage in or complete any new Home Learning activities over the May holiday period next week and staff will not be setting and requesting submission of work, providing feedback or responding to parental/student communications over the same period. We have, however, shared a significant number of resources and links to opportunities for students to spend their time on over the break in really productive ways and the period could be a good opportunity for students to use the time to 'catch up' on any incomplete work, but there is no set expectation of completion of work for those already up to date next week.
We are also continuing our provision for critical worker children and vulnerable children over the
May Half Term holiday break (excluding the 25th Bank Holiday Monday when we are completely closed) and I'm hugely grateful to our staff who continue to volunteer so willingly to supervise this. I would like to remind anyone fitting the criteria and planning to take up this offer over the break, or after it, to let us know by emailing Mr Chapman, Deputy Headteacher, via his email MChapman@corsham.wilts.sch.uk. Please be advised that Reception will be closed over the May Half Term break so if you are a critical worker parent or parent of a vulnerable child within our care and need to contact us please do so via the email link, above.
I would stress, however, that the clear advice from the government and the medical authorities remains in place; if people can stay safely at home, they absolutely should. This is especially true over the May Half Term break with warm weather forecast and people possibly tempted to leave home without good reason and not follow social distancing advice.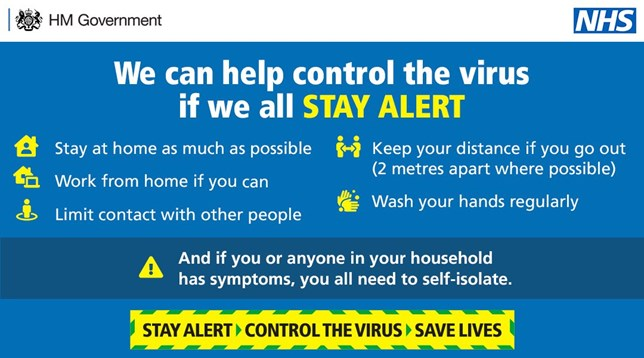 Home Learning Arrangements for Term 6
When I last wrote to you about Home Learning Arrangements on the 24th April I explained that we knew we would have to plan for three different phases to what we would need to do to support you, your children and their educational provision during this pandemic. As a reminder, I said:
Phase one was about dealing with immediate partial school closures, doing all we could across our communities on behalf of key workers, and protecting vulnerable children, whilst also providing some emergency home learning provision for remote learning.
Phase two was about trying to maintain some semblance of curriculum provision for children at home with their parents, especially in the days beyond Easter when the novelty of yet more time at home will have worn increasingly thin.
And then at some point we would get to phase three, when the day finally comes for us to reopen our schools, and welcome back our students and our staff.
In my last letter of the 12th May, relating to the government announcements about schools possibly reopening sometime in Term 6, I made it clear that we should start planning for some form of Year 10 and Year 12 return to school for 'some face to face' contact in Term 6 (more on this later in the letter) but Year's 7, 8 and 9 would probably not be returning to school in this academic year. This means we move to a Phase somewhere between 2 and 3 – we are planning for a form of partial reopening for some in addition to maintaining Home Learning provision for the remainder of Term 6.
Following the excellent feedback response received in the first Home Learning Survey, we made some changes to how we planned to support your child (and you) moving to an updated programme of support from May 4th. I know from a lot of parental feedback that I have received personally that the vast majority of parents and young people welcomed the changes we made. However, with the knowledge that Home Learning is going to continue to be the main method of educational delivery for the rest of the year, and having experienced the updated arrangements for 3 weeks, we plan to make further tweaks to improve the experience/support further and thought it would be valuable to seek your views again in another survey. Mrs Becky Bartlett, Assistant Headteacher (Teaching & Learning) has written to you separately on this matter, along with a new guide on how to support student learning at home, and I encourage you complete the survey giving specific feedback about what is going well and what could be further improved.
Yesterday the Department for Education published advice for parents and carers supporting the home learning of secondary school children (year 7 to 11). The link to their advice is below:
https://www.gov.uk/guidance/help-secondary-school-children-continue-their-education-during-coronavirus-covid-19
Possible Future School Opening for Year 10 and Year 12 Update
Thank you to all the Year 10 and Year 12 Parents and Carers who responded so quickly to our survey in relation to planning for a potential return to some face to face school sessions for Year 10 and Year 12. It was reassuring to see from the responses that so many young people want to return to some form of face to face contact with their staff when the scientific conditions allow us to partially re-open.
For now, although still in the absence of any specific governmental secondary guidance on what is expected regarding the Years 10 and 12 'face-to-face' experience, knowing what number of students we are expecting helps us continue to plan/prepare for the best experience we can offer whilst adhering to all the safety advice associated with social distancing etc.
To help manage your expectations, it is highly likely we will not be in a position to partially reopen to Year 10 and Year 12 before the 15th June at the earliest. This timeline is sensible as it allows us to make robust plans that should align with the specific secondary guidance once it is published, i.e. in relation to preparing our site/classrooms and staff for a safe return, whilst also allowing time for us to communicate clearly with you the new procedures for a safe partial reopening. We will communicate with you again after the half term break once we are able to tell you more.
Year 11 and 12 Careers Information, Advice and Guidance
Parents and Carers of Year 11 and 12 will have received a letter on Thursday as part of our ongoing careers information, advice and guidance to help support our students to consider what happens next after key transitional points in their educational journey with us. The letter contained a wealth of links, opportunities and activities which we hope you found helpful. More information will be sent to you in due course.
Thank a Teacher Day 20th May
Thank you to all of you who have taken time to send messages of gratitude, not just to teachers, but school leaders, teaching assistants, and all the support staff for their amazing work, not only in these challenging times but all year round. The level of support we have received from our parent community in these challenging times has been overwhelming.
For the past two weeks, whilst the debate about re-opening schools has continued, I've been astounded by some of the ways Teachers have been mis portrayed and caricatured negatively by some parts of the media. I know the reality. What the staff are doing here is incredible and is a far cry from some of the ridiculous media reporting about teachers and schools in some parts of the press. There's been huge goodwill, lots of flexibility, and a willingness to go above and beyond the call of duty by so many of our teachers (and other school staff) to do the best they can for the young people that they care about so much.
I once again want to pay special credit to my amazing staff. Clearly, those who keep volunteering to come in and put themselves at risk to provide a service to the essential workers and our vulnerable children need special praise. They include the supervising teachers and support staff, the site team, the canteen staff, the office staff, the cleaning team and the senior staff. In addition, we have staff continuing to juggle their own home childcare commitments whilst also working tirelessly behind the scenes setting and reviewing home learning activities, making well-being calls each day to keep in touch with their tutor group and our families that most value this support.
Mental Health Awareness week: #KindnessMatters
In previous letters I wrote about Corsham School's emphasis on character development and two of its core values; respect and determination. Today, to mark the end of Mental Health Awareness week #KindnessMatters, I wanted to concentrate on another one of our core values: kindness.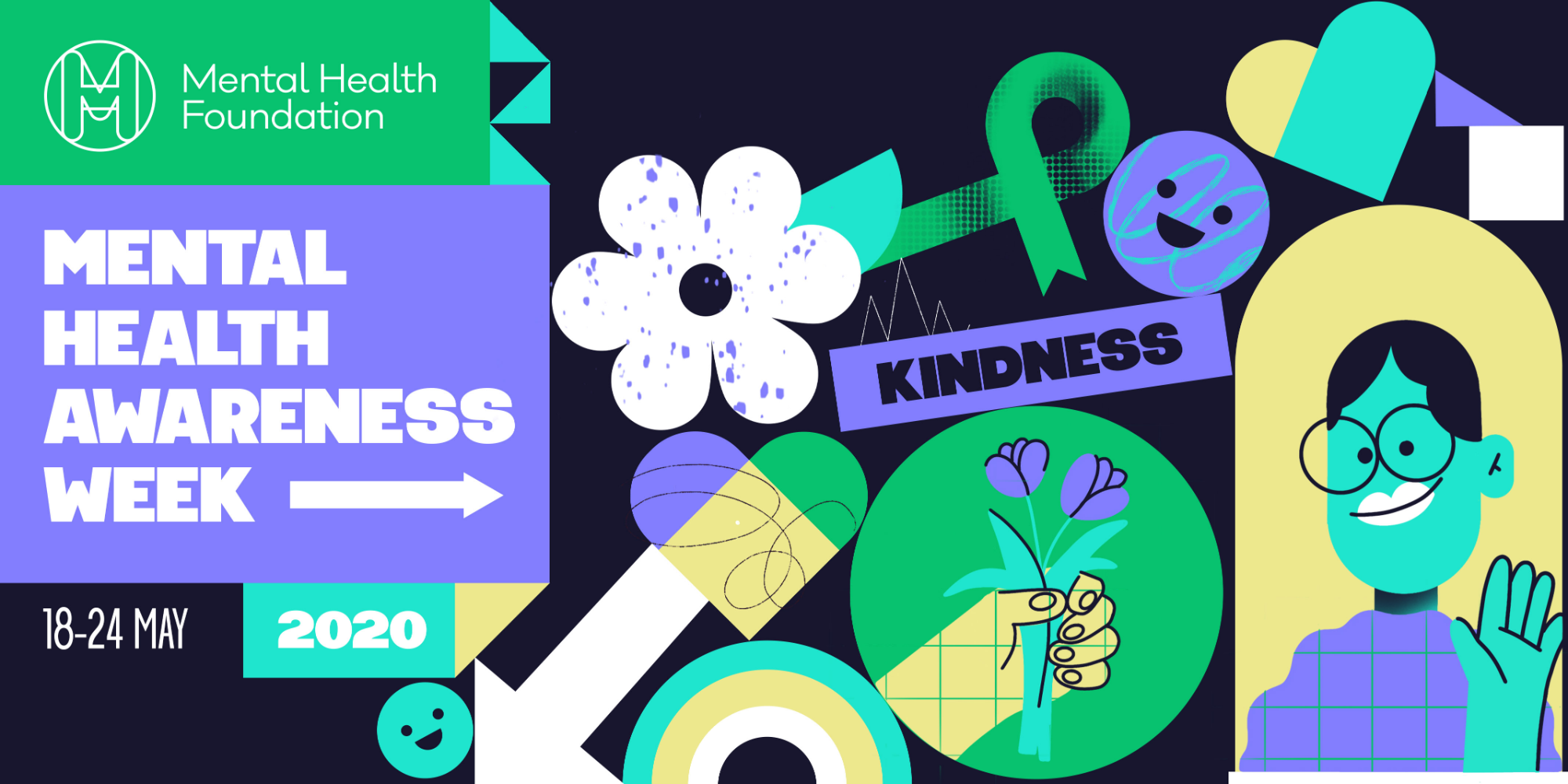 Three years ago today was the Manchester Arena bombing, just days after the 2017 London Bridge attack. When the terrible darkness of a bomb in Manchester engulfed us all, we were fortified by the kindness of thousands of people who came immediately to the support of the parents looking for their children, and children looking for their parents – taxi drivers who stopped their meters; families who opened up their homes, brought food and water; people who queued to give blood.
And then we heard similar tales of simple acts of kindness following the terrorist attack in London. Our emergency services running towards danger, then turning their backs on it as they attempted to hold the life in front of them together.
Shortly after the time of the above atrocities I read Ten Poems of Kindness. A simple and old-fashioned word, "kindness" is an underestimated virtue in our increasingly hectic and impersonal world and one we must nurture in ourselves and our young people.
And now, again, we face dark times. The coronavirus outbreak (COVID-19) has taken a lot of us by surprise with many feeling like their entire world has been turned upside down. It strikes me again that kindness is needed. As Ten Poems of Kindness was a sanctuary back in 2017, so Charlie Mackesy's The Boy, the Mole, the Fox and the Horse is for me now. One of my favourite moments in this beautiful fable is when the horse says: "Nothing beats kindness. It sits quietly beyond all things."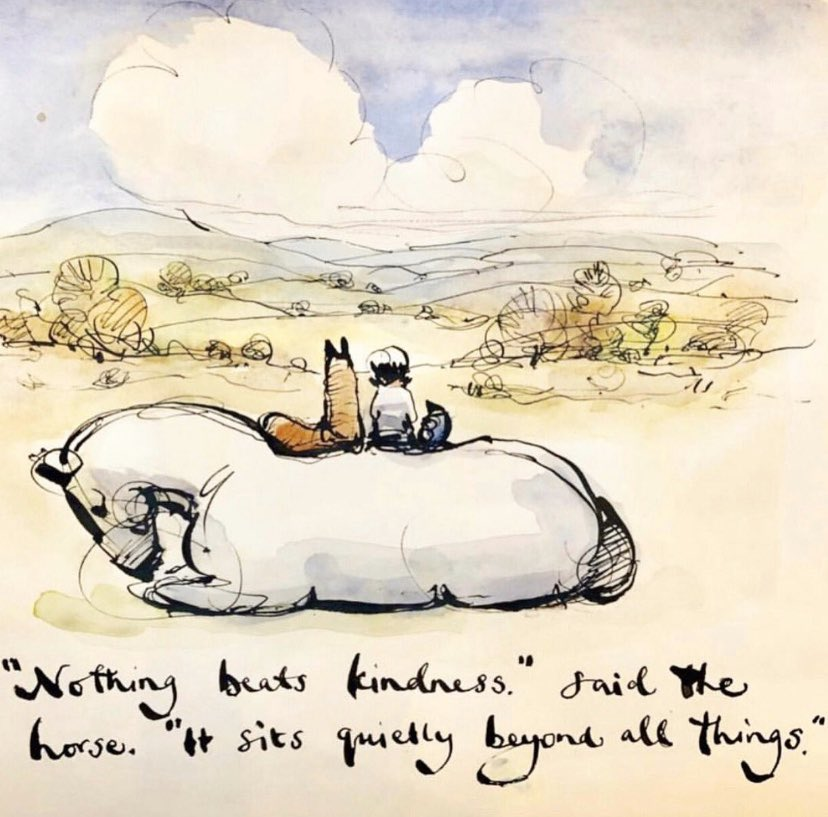 We have seen extraordinary acts of kindness and professional generosity through the pandemic. I again have just returned from my doorstep with my family after clapping for our carers. I am in awe of the young people of The Corsham School who continue to show themselves to be truly amazing through the incredible acts of kindness they are demonstrating within their families, to our community and for others beyond. Some of these incredible acts have been featured in our new Corsham Catch-up Home Learning Newsletters, many others will go unreported. The acts of kindness are truly humbling and make us proud.
But, completely understandably, over the past week or so people have become more anxious about the steps we need to take to come out of lockdown, including the re-opening of schools. As Charlie Mackesy says, one of our greatest freedoms is how we react to things. So, in these incredibly challenging times, let's be kind to each other for, as the maxim goes, everyone is fighting a hard battle. We need to continue to be kind to each other and remember to find a voice that enables everyone to work together to calm the waters.
Please continue to stay in touch with us as often as you need and we will do whatever we can to help and support you.
Wishing you a restful and healthy May Half Term break and my immense thanks again for all your support and continued generosity in these difficult times.
Look after yourselves and those around you.
Kind regards,
Rod Bell - Headteacher