Coronavirus Update 27th March – Checking in, Home Learning and Supporting You
Coronavirus Update 27th March – Checking in, Home Learning and Supporting You
Dear Parents and Carers,
Thank you so much for all your positive messages of support over the last week or so.
As we reach the end of our first week of school closure and Home Learning we are thinking really carefully about how we can best support you over the coming weeks and months. Although staff are predominantly working from home (unless they themselves are unable to work, or are coming in to supervise the small numbers of students on-site for whom it is unsafe to remain at home) their response has been amazing and they are committed to supporting our students as best they can.
We are all having to work our way through the current situation in ways we never envisaged and still don't fully understand. It is really heartening to get lots of positive feedback from families that feel supported with the provision for learning we have put in place so far in what are very, very challenging circumstances.
We appreciate that everyone is still getting to grips with a very new 'way of life,' and what that means for us all and we don't underestimate the challenge that it provides for families. I thought it would be helpful to provide some updates and reminders on the support we continue to offer you and your children.
Essential School Supervision of Critical Worker Children and Vulnerable Children from Monday 23rd
I have enormous appreciation for my staff who are coming in each day to ensure we provide a safe place for a very small minority of children. By maintaining this provision for those who need it most we can play our part in the fight against coronavirus and take great pride in knowing that by staying open for these few we are enabling our critical workers to continue to deliver the crucial frontline services that are central to our effort to tackle Covid-19.
In order to for us to plan appropriately to ensure we have adequate levels of staffing whilst adhering to the 'social distancing' requirements for the staff and the children we supervise, I ask/remind parents of the following:
The government has asked parents to keep their children at home, wherever possible, and asked schools to remain open only for those children who absolutely need to attend because they will be unsafe at home.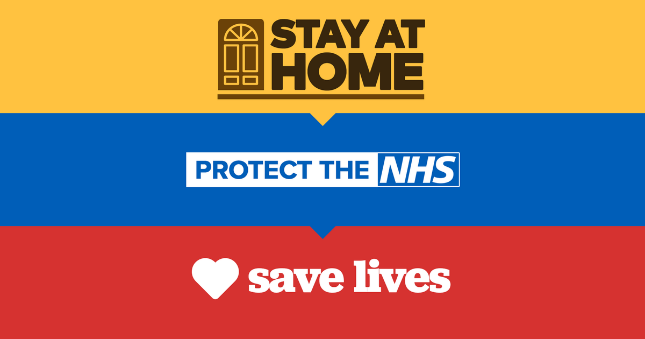 If you are a critical worker who knows in advance that you will need our support to supervise your child(ren) and haven't yet needed to do so then please contact us to let us know so we know to expect your child(ren) via email to MChapman@corsham.wilts.sch.uk
If your child has been supported by us in school this week but, due to changes in your shift pattern/occasional home working days, you are now in the position to be able to supervise your child at home we would appreciate you letting us know so we know not to expect them.
Home Learning
In trying to establish some positive daily routines at home (including the completion of some home learning), it has been unfortunate that some parents have experienced some issues accessing some online content/some of the links staff have shared. Things have not been working as smoothly as we would wish over the last few days at peak times. Many online platforms experienced considerable difficulties early this week as there was a surge in demand. I have been reassured that all network providers of online downloadable content are adapting their content and increasing network capacity to cope with the increased demands that the current situation is putting on the system nationally. This should improve soon. One 'safeguard' against this issue would be to access some of the tasks/resources at a less busy time (such as the early evening) and store them on your own PCs / print things out as necessary.
In addition to the advice we have already sent you in order to support you further around Home Learning you might find the following guidance a helpful reminder on how to create a positive environment at home:
Be realistic about what you can do so it can be sustainable
You're not expected to become teachers and your children aren't expected to learn as they do in school for the time they do in school. Simply providing your children with some structure at home will help them to adapt. Use the tips below to help you make this work for your household.
Experiment in the first couple of weeks, then take stock. What's working and what isn't? Ask your children, involve them too.
Share the load if there are 2 parents/carers at home. Split the day into slots and take turns so you can do your own work.
Take care of your own health and wellbeing. This will be new for your entire household, so give it time to settle. Remember to look at the 'Looking After Yourself, Looking After Your Children' advice to provide support and guidance on mental health and wellbeing via the following link:
https://www.corsham.wilts.sch.uk/attachments/download.asp?file=166&type=pdf
Keep to a timetable wherever possible
Create and stick to a routine if you can. This is what children are used to. For example, get up, make your bed, make sure they're dressed before starting the 'school' day – avoid staying in pyjamas! Eat breakfast at the same time.
Involve your children in setting the timetable where possible. It's a great opportunity for them to manage their own time better and it'll give them ownership. For multiple siblings and not enough IT for them all to be accessing content at the same time, a rota/staggering its use is a good idea.
Check in with your children and try to keep to the timetable, but be flexible. If a task/activity is going well or they want more time, let it extend where possible.
If you have more than 1 child at home, consider combining their timetables. For example, they might exercise and do maths together – see what works for your household.
Designate a working space if possible, and at the end of the day have a clear cut-off to signal home learning time is over.
Stick the timetable up on the wall so everyone knows what they should be doing when, and tick activities off throughout the day.
Distinguish between weekdays and weekends, to separate school life and home life and keep the routine as normal as possible.
Make time for exercise and breaks throughout the day
Start each morning with some exercise with a PE lesson at 9am with Joe Wicks
If you have a garden, use it regularly. If you don't, try to get out once a day as permitted by the government (households can be together outdoors but 2 metres apart from others)
Get your children to write in a diary about what they did each day – this can be a clear sign that the 'home learning' day has ended
Other activities to keep children engaged throughout the day
Where you have more freedom in the timetable, make time for other activities. Add some creative time.
Get your children to write postcards or letters to their grandparents/more distant family members or to pen pals.
Ask grandparents/distant family members to listen to your children read on FaceTime, Zoom or other social media video/audio platforms (or ask grandparents to read to younger children)
Give them chores to do so they feel more responsible about the daily routine at home.
Ask them to help you cook and bake
Accept that they'll probably watch more TV/spend time on their electronic device/phone – that's ok but you remain in control of this and might want to set/agree some screen time limits and only allow in agreed free time.
Students with limited access to computers at home.
If you do not have access to a computer at home, have contacted the school to tell us you are having difficulties accessing the home learning links, but you have not received a Home Learning Pack, please be patient with us. Many were posted out to families in this position on Wednesday. I would like to stress that we can only offer this service to our very small minority of families with no/limited internet access as we are experiencing our own paper supply issues and have very a limited staff resource currently in school.
Pastoral Care
Pastoral care continues during this period of school closure, with tutors and Pastoral Leaders keeping in regular contact with pupils in a variety of ways. We even have plans to continue with House competitions, albeit in a different format! Please encourage your child to check emails regularly so that they can be included.
We are also in close contact with pupils (and their families) who have been identified as 'vulnerable learners'.
If you have any concerns about your child's welfare, please do not hesitate to get in touch with their tutor or Head of House (shown below)
Ms Fairbairn (Year 7) - EFairbairn@corsham.wilts.sch.uk
Mr White (Hazelbury House) - PWhite@corsham.wilts.sch.uk
Mr Derby (Stockwell House) - JDerby@corsham.wilts.sch.uk
Mr Rogers (Burlington House) - KRogers@corsham.wilts.sch.uk
Mr Brown (Freestone House) - TBrown@corsham.wilts.sch.uk
Mr Smith (Corsham 6th) - CSmith@corsham.wilts.sch.uk
Members of our safeguarding team, are also available if needed - here is a reminder of key names contact details:
Mr R Staten (Designated Safeguarding Lead) - RStaten@corsham.wilts.sch.uk
Ms L Smith (Deputy Safeguarding Lead) - LSmith@corsham.wilts.sch
Mr C Smith (Deputy Safeguarding Lead) -CSmith@corsham.wilts.sch.uk
Our Parent Support Adviser, Sue Wort can also be contacted if needed - SWort@corsham.wilts.sch.uk
The below link also has some really helpful advice for parents during this time:
https://thepastoralroom.wordpress.com/2020/03/23/how-to-help-children-through-the-covid-19-crisis/
Questions about Home Learning
Please remember that we are not expecting students to follow their school timetable and so teachers will not necessarily be available at the same times as your child's home learning timetable. You will understand that whilst teachers are supporting/planning for Home Learning there will be times then they too are going to be unable to work/be available to respond to your requests/questions.
As per our 'Who to contact if you are concerned/need further support in home learning' section of the 'Parental Guide to Home Learning', please use the contact email addresses within this to contact teachers and send any concerns about work set to the Curriculum Team Leaders via their email addresses, especially if you have initially tried the class teacher and had no response.
Any other questions?
If you have any further questions not related to Home Learning then please contact the relevant member of staff via one of the links in the 'Who to contact if you are concerned/need further support in home learning' section of the Parental Guide to Home Learning, or leave a message for school reception in the normal way. Please remember, however, that we have very limited numbers of staff working in school.
Lenin said: "There are decades where nothing happens, and there are weeks where decades happen". A week ago, we were free to move as we liked with whom we liked, it was not clear whether schools were going to be closed and we assumed the summer exam season was going to go ahead (at least in some form). A lot has changed, but on a positive note, so has the weather.
Thank you to everyone for your huge resilience and the adaptability that you have shown in recent days to a new way of living.
Look after yourselves and those around you.
Kind regards,
Rod Bell - Headteacher