The Corsham School GCSE Results 2021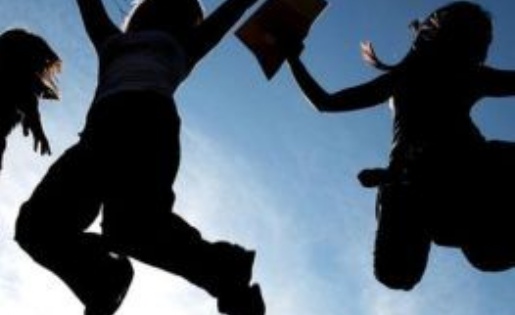 Students at The Corsham School are again celebrating another set of fantastic GCSE results.
The Corsham School is proud to be celebrating the achievements of all of our Year 11 students who received a fantastic set of GCSE results this morning.
The Corsham School Headteacher, Rod Bell, said: "I would like to congratulate all our students receiving their GCSE results today. We are thrilled that every one of our students receiving their results this morning has something to be proud of. Their success is completely deserved, and they can have complete confidence that their results are completely justified after all their hard work over the last five years and the rigorous, accurate and ethical process of Teacher Assessed grading we have followed. After a challenging 18 months, our students have shown great resilience, determination and self-motivation which is reflected in their outcomes. They have worked hard and remained focussed regardless of the uncertainty surrounding the way in which their grades might be awarded. Their hard work, positive attitudes to learning and determination to succeed has justifiably been rewarded. We pride ourselves on being a truly comprehensive school, and it's wonderful to see so many students of all abilities meet and surpass their own targets, sometimes in very challenging personal circumstances. In addition to their academic achievements they have also made significant contributions to the wider life of the school and within our community, most noticeably during the last 18 months of the pandemic, and we must celebrate that also; we are proud of the young people they have become.
This success, of course, is testament to the amazing effort of our students, but also significantly the result of the support, guidance and dedication of our incredible staff, who have been totally committed to ensuring our young people were not disadvantaged by the impact of the pandemic were still able to thrive in a supportive culture with high expectations. A special thanks also for the unwavering support of our parents and carers during this incredibly stressful time, not helped by all the uncertainties of the past 18 months. Parents in Corsham and the surrounding villages can again see the impact of the positive changes and continuous improvements taking place at The Corsham School.
I look forward to welcoming back the vast majority of our students when they return to our Sixth Form in September and wish those departing to other local colleges or other settings the best of luck with their next steps. Whether they are staying with us, moving on to college or progressing to apprenticeships, it's hugely rewarding to see them move on with a strong set of qualifications already in the bank, and we wish them every future success and happiness."
Rod Bell - Headteacher
The Corsham School
Executive Headteacher of The Corsham School Academy Group