Achieving at Corsham6th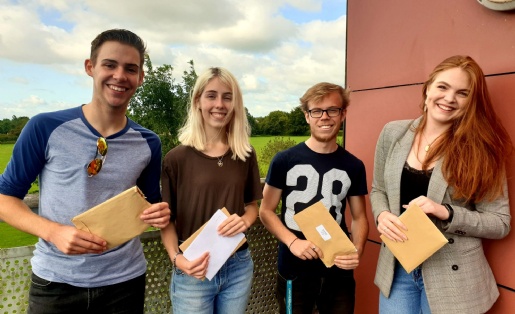 Head of The Corsham School 6th Form, Emma Cooper, commented:
"We are incredibly proud of all of our Year 13 students at Corsham6th who have received their results today. After a challenging 18 months, our students have shown great resilience, determination and self-motivation which is reflected in their outcomes. They have worked hard and remained focussed regardless of the uncertainty surrounding the way in which grades might be awarded.
Despite a highly competitive year, we are thrilled to see that our students have been successful in progressing to their next steps, whether that be university, apprenticeship or employment. Almost 90% of students will be enrolling at their first-choice institutions; this includes many places at prestigious universities such as Cambridge, Edinburgh, Bath, Bristol, Southampton and King's College, London. We are also pleased that two students will be starting their journey in Medicine.
We would like to congratulate all students and wish them the very best of luck for their next adventure! Please keep in touch."
Headteacher Rod Bell commented:
"Although the methodology of awarding grades has again been different this year, this should not detract from all the hard work of our amazingly talented Class of 2021 and we must acknowledge and congratulate them on what they have achieved. This cohort of students has suffered more educational disruption than any in a generation and we are exceptionally proud of all of our students' extraordinary achievements in such difficult circumstances. Our teachers have worked tirelessly to ensure students are all able to progress onto their further education and study, and we look forward to seeing what they will achieve in the future."